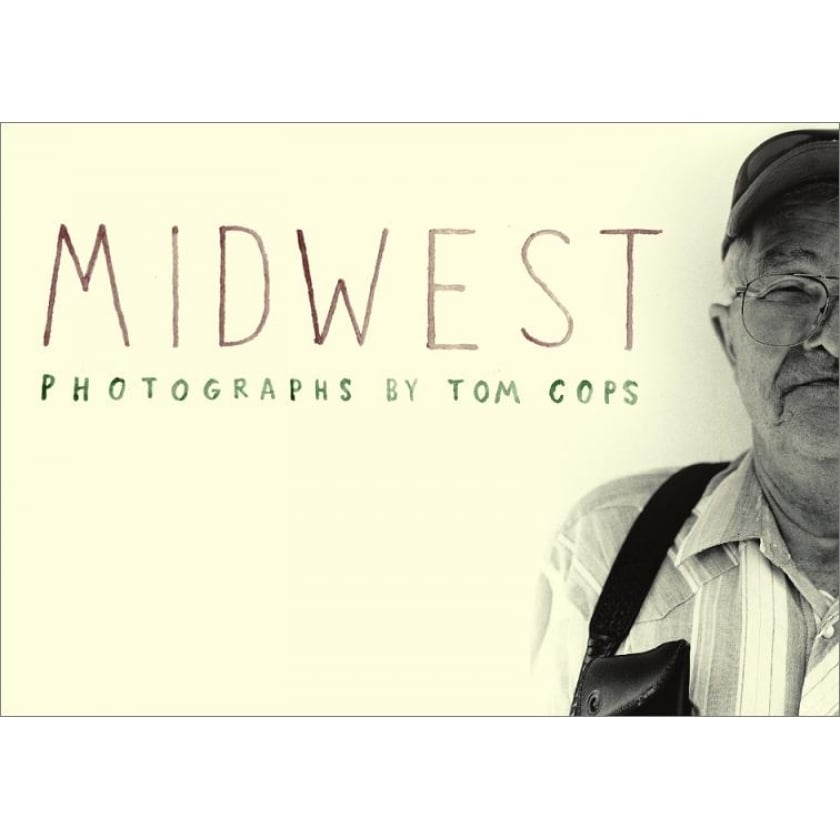 Midwest
£

15.00
---
---
"a wonderful tribute to small town USA..." It's Nice That
Photographs by Tom Cops, foreword by Charlie Parr
In August 2010, artist and musician Tom Cops travelled around the American Midwest for three weeks with his band, supporting the acclaimed Minnesotan blues musician Charlie Parr.
During the tour, Tom attempted to photograph everyone he met, and places they passed through, looking for odd details in the landscape.
In his foreword to Midwest, Charlie Parr recollects:
"Crossing the rocky mountains, stopping in grand old living ghost-towns like Butte, Montana and Lusk, Wyoming. Tom took photographs of the few people and buildings there, both seeming weathered hard by the constant wind and standing like tombstones, still, serious and sparse for Tom's camera.
He stopped them all; middle-aged bartenders, tourists, punk-rockers, hippies, very old and very young, me, my mom, my daughter, my wife, my son, all of us got stopped in time by Tom's camera, a kind of living graveyard."
This record of their journey is divided into States, with watercolour chapter pages by Jerwood Drawing Prize nominated artist Aaron Sewards.
Perfect bound, soft cover, 72 pages
Dimensions 240x 170mm